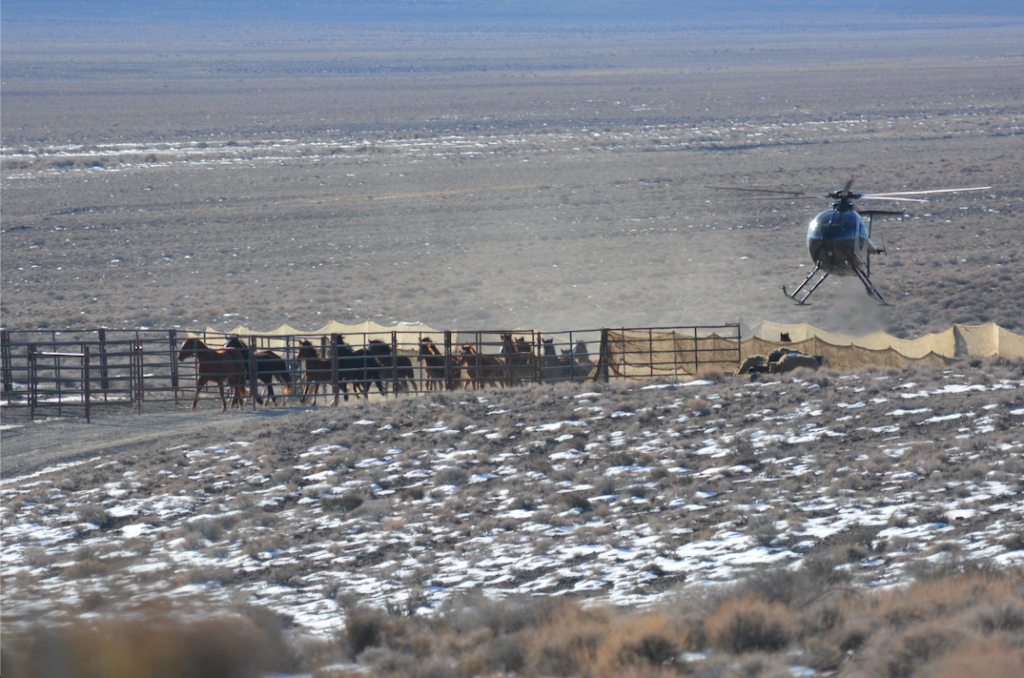 Eviction Day
With a historically high operational budget of more than $150 million, the Bureau of Land Management plans to capture at least 22,000 wild horses and burros — nearly doubling the number they captured in 2021. If achieved, this will be the largest number ever collected from the American West in a single year.
BLM Spokesperson Jason Lutterman explains that the primary reason his organization is expanding these roundup operations is because wild horse populations in Nevada have drastically exceeded their appropriate management level:
"Just last year, we estimated there were more than 86,000 wild horses and burros on public lands [across the United States]," says Lutterman. "But those same lands, we estimate, can only sustainably support about 27,000 wild horses and burros while leaving enough resources for other uses — such as for wildlife and any authorized livestock grazing."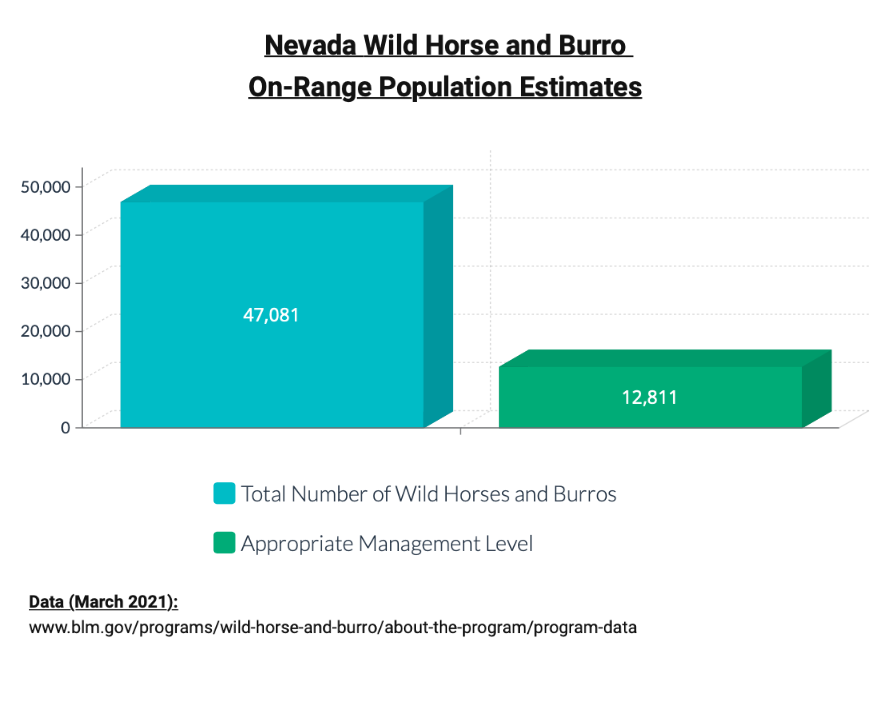 Climate Change: A Common Enemy
Conversely, animal activists disagree with some strategies the BLM employs to manage horse populations. They criticize the risk to the horses' health that can come about over the course of roundup operations — such as injuries sustained during the chase, or even from fighting each other in the cramped chaos of the temporary enclosures. But some advocacy organizations share the agency's concerns about climate change:
"I mean, we're living in a changing climate where wildfires are more rampant; drought is more intense — specifically out West. So, of course, where all the wild horses and burros live," says Grace Kuhn, a spokesperson for the American Wild Horse Campaign.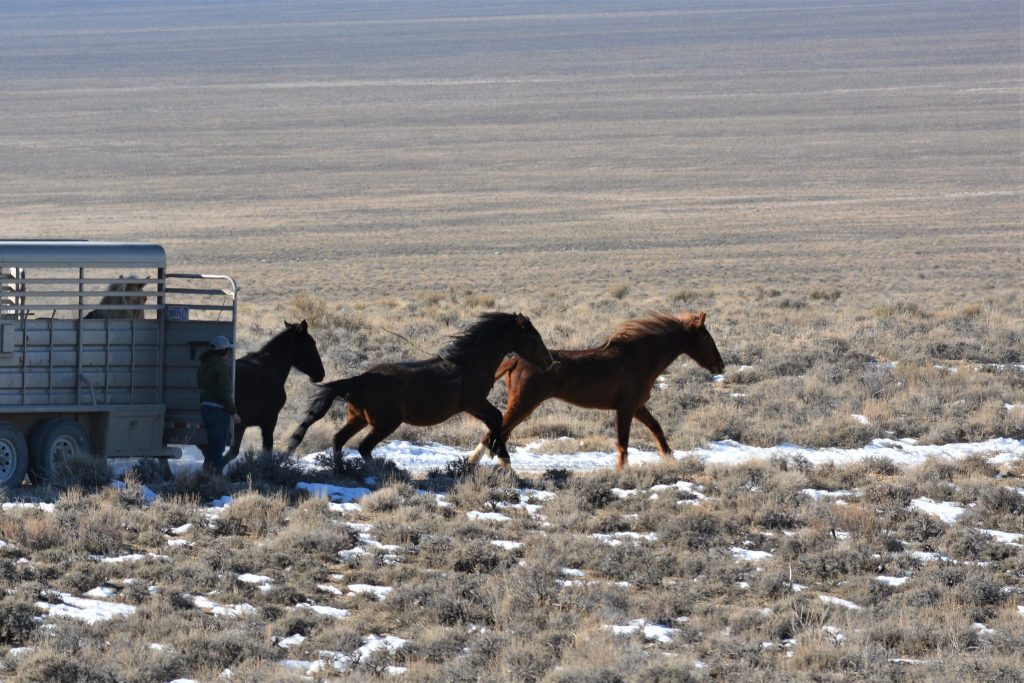 The BLM says that the secondary reason it's stepping up population control efforts is to reduce the risk of thirst, starvation, and habitat destruction in the wake of worsening climate change:
"[These efforts are] partly driven by this extreme drought that the West has been dealing with for several years now," says Lutterman. "Our plan of action this year includes both increasing gathers, while also expanding our fertility control treatments."
New Frontiers In Fertility Control
In addition to physically removing horses and burros from public lands, the agency will also try to stall the reproductive abilities of captured horses before returning them to the wild. The agency primarily uses a fertility vaccine called Porcine Zone Pellucida (PZP), which has been approved by the EPA since 2012 for use in wild horses and burros. This year, the BLM is also expanding its use of a new vaccine called GonaCon-Equine, as well as the implantation of soft silicone intrauterine devices.
However, like the previously-mentioned management method for wild horses and burros, these equine contraceptives have some very real limitations. The PZP vaccine loses efficacy after 1-2 years, and requires an annual booster to keep it working. The frequency at which wild horses need to be re-immunized is a barrier to more widespread use, and longer-lasting vaccines require further research.
Further roundup operations in Nevada will pause in late spring to allow pregnant mares to safely deliver their foals, and then continue until the end of September.

This story was produced in partnership with KUNR Public Radio.