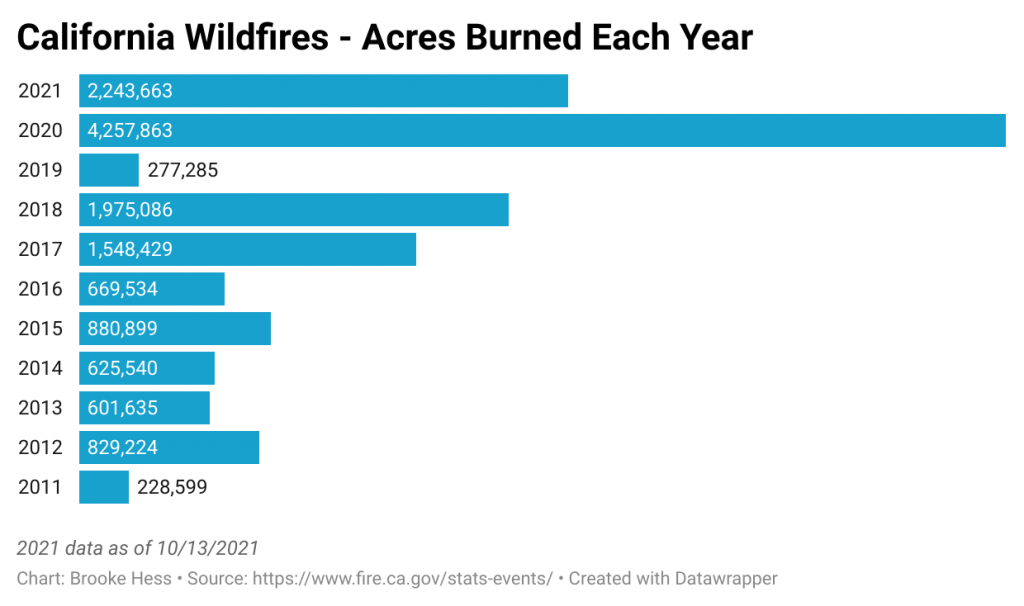 It's only mid-September, and already 2021 has been a devastating wildfire year for California residents. Skies have been filled with smoke and ash, tens of thousands of residents have been mandated to evacuate their homes, and hundreds of structures have been destroyed. In terms of acres burned, 2020 was the largest California wildfire season of the past decade. Yet it's only mid-September and this year's fires are already over halfway to equaling the acres burned in 2020.
The Dixie Fire, which has been burning in Northern California for 60 days, has burned nearly one million acres. It has set the record as the largest single wildfire in California history, and is on its way to becoming the largest blaze in California history, overcoming the August Complex Fire of 2020.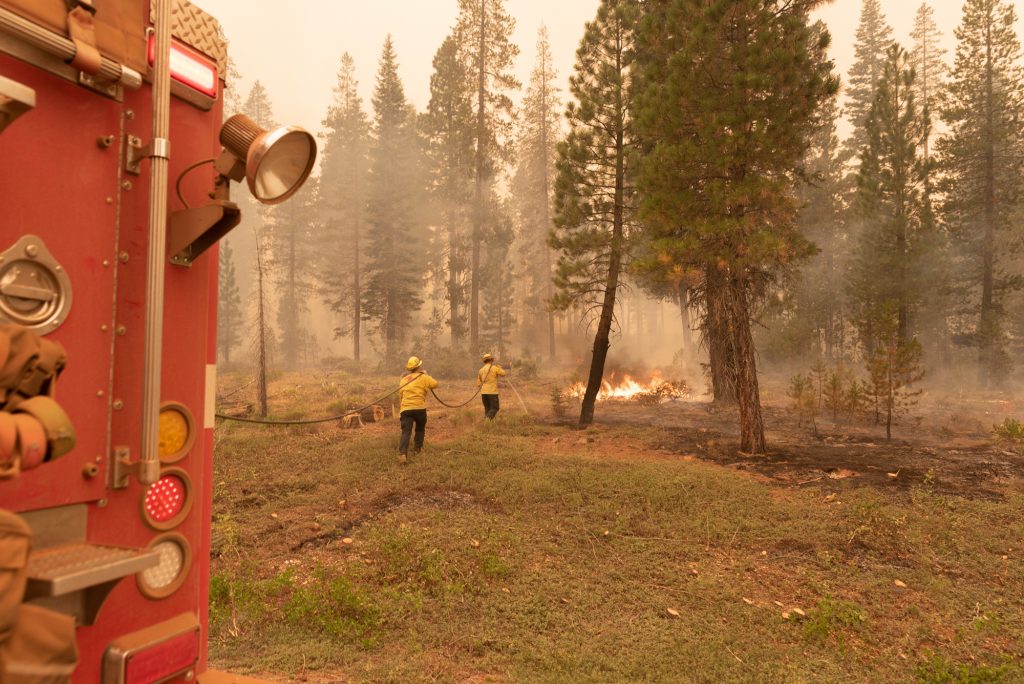 "For the past two years we have had drought-like conditions, and that builds upon each year," says Lynnette Round, an information officer at Cal Fire.
"So this year, because our drought has been significant – we did not receive a lot of rainfall – our fuel moistures dried a lot sooner than they usually do."
She says in June the fuel moisture was already so low, "we usually don't see that until late August. So when you have high heat, low humidity, and now you have dry fuel – if a fire were to start – it would just multiply really fast because it's in that dry brush, and it takes off."
There is a clear increasing trend in acres burned in California wildfires since 2011, with 2020 hosting more than twice the maximum amount of acres burned in a previous year.

With climate change a growing concern, climate scientists are predicting these intense wildfires to continue in coming years.