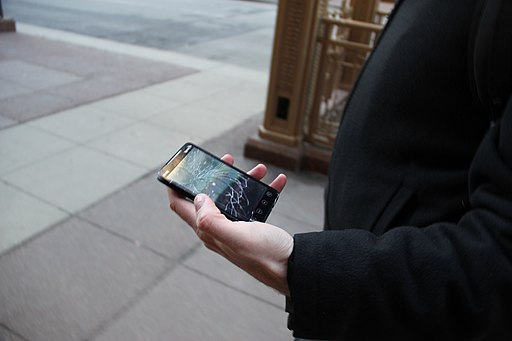 Update: Nevada's 'Right to Repair' bill died on Friday, after failing to be voted out of committee.
Americans throw out almost half a million phones every day, according to the Environmental Protection Agency, but a new bill in Nevada may help to change that. AB 221, also known as the 'Right to Repair' bill would require original electronics manufacturers, like Apple and Microsoft, to make all tools, manuals and parts accessible to tech repair shops and individuals.
Similar legislation for the right to repair is being considered in 25 states across the U.S. currently.
Levi Kamolnick, from EnvironmentNevada.org described why the process of getting parts is currently so difficult for many tech repair businesses across the state.
"If an individual or a repair shop not affiliated with the manufacturer wants to repair something, these are the things they need to fix this stuff," said Kamolnick. "What the manufacturers do is limit access to these parts and as a result we're unable to fix these devices."
Kamolnick says he understands why economic factors would push these companies to oppose a 'right to repair bill'.
"It makes sense to me that manufacturers don't like this stuff because if more people are buying used phones, that means they're not buying as many new phones," said Kamolnick. "They have a financial interest in making sure we don't have the ability to repair this stuff."
Kamolnick says having a right to repair bill in Nevada would help to cut down on the electronic waste that the state produces, which contributes to the estimated $55 billion in e-waste material that is trashed annually, according to United Nations University, a global think tank. 
E-waste has also had a negative effect on our environment as many electronic devices contain harmful materials like mercury and lead, which can have a negative impact on both humans and wildlife.
The bill was introduced by Assemblywoman Selena Torres on March 9 of this year. Torres, who previously worked at a phone repair store, says that she has personal experience with the trouble of finding necessary repair parts.
"I became aware of our issue of right to repair just working at a small business that worked on cell phones," said Torres. "Sometimes we had access to parts and sometimes we didn't."
Those representing manufacturers say providing parts could risk exposing their intellectual property, but Torres says the right to repair would be a benefit to all Nevadans, especially those operating small business repair companies.
"Ultimately, at the end of the day I think this piece of legislation is about ensuring that Nevada consumers have options," said Torres. "In support of this legislation we were excited to have a number of small business owners that will directly profit from passing something like this."
Even if the bill dies before reaching a vote, Torres says she's happy to get the conversation started in Nevada.
"I think we were able to move the needle on this conversation," said Torres. "It's evident to me that we still have work to do, I don't know that the legislation right now is perfect where it is but I know that this is a conversation that we are going to continue having."
It is unclear whether or not the bill will make it to committee before the end of the current assembly session.
Russell Reinap is a junior at the Reynolds School of Journalism. He is a student reporter with KUNR Public Radio and The Hitchcock Project for Visualizing Science.